Week Two: The Story So Far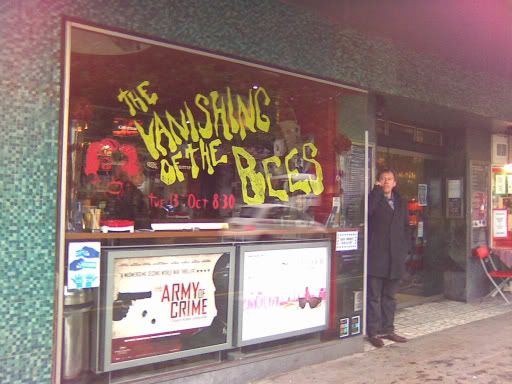 (Vanishing of the Bees @ The Gate Picturehouse, Notting Hill)
As Vanishing of the Bees enters its second week on release, it's not only cinemas that'll be showing the film. A string of National Trust properties around the country will also be hosting screenings, many of which will be accompanied by talks, presentations, and all will be showcased in fabulous surroundings.
To find a full list of the cinemas and National Trust properties screening Vanishing of the Bees, please visit our screenings page here:

We've received some wonderful reviews, both from the press and the public over the last week with Filmstar magazine calling the film "the most important documentary since An Inconvenient Truth" while The Daily Mail found it a "A real buzz killer - in the best possible way". The opinions of journalists was mirrored by the public who came out to the cinemas with Nigel in Edinburgh saying "It was good to see that it was a sell-out and even a few beekeepers begging to get in after forgetting to book their tickets in advance." John in Aberdeen concurred, "The film is first class, and the question and answer session went very well."

Nigel and John were just two of the thousands of audience members who packed out cinemas across the country. Special thanks should be made to everyone who ensured that the Edinburgh and Cambridge screenings were sell-outs, while a particularly rowdy debate took place after the weekend screening at The Tricycle. Hearty thanks to everyone who came out to support the film.

If you feel inspired by the film, show your support and add your name to The Co-operative's petition calling on the UK Government to carry out a systematic review of the impact of pesticides on honeybees. Sign the petition here:

Please continue to support the bees and don't forget to share!!